Jamie-lou Mason, B.S.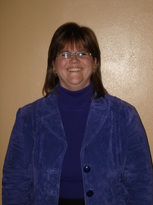 Jamie-lou is the Director of Training and Marketing for Love-light. She works closely with area pastors and churches in helping to coordiate services with them, including specialized training, workshops, and seminars tailored to help support the particular needs of each congregation and leadership.

Jamie-lou has served vocationally in the church for the past 25 years, in the area of Student Ministries and currently serves as the Youth Pastor of Sign of the Dove Church in Waukegan. She has taught in a variety of settings and groups, including conferences, seminars, and workshops, developed lay leaderships teams, and ministry and leadership training across the country and as well as internationally. She loves to communicate the person of Jesus Christ as the Source of all our needs and that He longs for us to experience His presence.

She received her bachelor's degree in Christian Ministry from Northwestern College in St. Paul, Minnesota. She has served on the National Student Ministry Council and the Regional Board with the Evangelical Free Churches of America.

Her experience of serving Christ in His Church brings a passion and desire to network churches, bring quality resources, and help develop holistically healthy leaders.

Her free time is spent biking and anything outdoors, enjoying a great cup of coffee or tea with friends, spending time with her family and being near or around any large body of water.




---