Wil Rhodes, PsyD, PhD, LMFT, BCPCC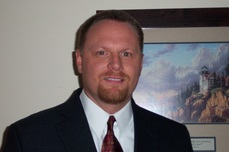 Dr. Rhodes is the Founder and President of Love-light Christian Counseling, NFP in Zion, Illinois, considered one of the preeminent Christian counseling centers in the Great Lakes area. He is a Licensed Marriage and Family Therapist in both Wisconsin and Illinois with over 28 years of clinical experience. He holds two doctorate degrees. A Doctor of Psychology (PsyD) degree in Counseling Psychology with an emphasis in Marriage and Family Therapy from Hawthorne University, a Doctor of Philosophy (PhD) degree in Pastoral Ministries with an emphasis in Clinical Counseling from Atlantic Coast Theological Seminary, a Master's (MS) degree in Family Relations and Child Development from Oklahoma State University, as well as two undergraduate degrees with dual majors in Bible and Family Life from Oklahoma Christian University and York College.

Dr. Rhodes is a Board Certified Professional Christian Counselor (BCPCC) and is a Clinical Member of the Christian Care Network (CCN) and the American Association of Christian Counselors (AACC). He is a member of all major insurance panels in the Metro-Chicago area and is highly respected as one of the first referral options recommended by many pastors, churches, corporations, and insurance panels in the area, including being a local referral source for Focus on the Family.

Dr. Rhodes has taught at Pepperdine University's Graduate School of Education and Psychology (Malibu, California), and Marquette University (Milwaukee, Wisconsin). His areas of counseling expertise include: marriage, family and parent-child interaction; child and teen behavior problems; trauma and abuse; anxiety and depression; self-esteem and identity issues; sexual dysfunction; grief and loss; boundaries and life-skills building; and spiritual issues (for individuals as well as congregational issues).

In addition to his clinical credentials and expertise, Dr. Rhodes is the Pastor of the Westside Church, an independent, non-denominational Church here in the area. Dr. Rhodes has over 30 years of pastoral and ministry experience with churches ranging in size from 25 to 1,200. In addition, he has served as a training consultant for several high profile Churches and Christian ministry organizations across the country. His pastoral experience has made him a favored referral source for many pastors in the area for pastor-to-pastor counseling.

A major tenet of Dr. Rhodes ministry is the importance of "relationship" as a Christian (God-to-individual; individual-to-God; and individual-to-individual). He has written over 140 ministry, counseling and training publications, including the widely used P.E.R.S.O.N.A.L. Ministry Profile© (a comprehensive, individually-tailored spiritual gifts, talents, and skills inventory), and the professionally acclaimed P.A.I.N. Model© (a holistic, Biblically-based individual and group counseling treatment model). His publications also include numerous clinical and self-help manuals, workbooks, curriculum, and assessment materials.

Dr. Rhodes and his lovely wife, Julie, have been happily married for 31 years and have one adult daughter.


---